Idaho
Maise:
Hi Y'all! I'm Maise! I'm 17.5 years old (2.5 in hooman years). I get told all the time how beautiful I am, but you can see that for yourself 😉 So here's the deal, like, I'm a really good dog, in fact if you ask me, I'm darn near perfect 👑 but here are my deets: * I really like kids. Haven't had any of my own (and never will), but they're cool to chill and play with * I don't bark (Like most girls, I do the silent treatment when I'm mad) * Although I'm a teenager, I'm pretty calm * I have gone to the social groups at what my family calls doggy daycare. I really like to socialize with the bigger dogs...small dogs aren't my favorite * When my family leaves me alone at home, it's peaceful and I get ME time, so I sleep on my bed, and just be a typical lazy teenage girl 😴 * And the most important thing is my diet. See, my belly is a little sensitive, but my hoomans have found that the Science Diet sensitive diet dog food works great for me...also occasional probiotics to help keep me regular (So gross, but my hoomans are making me tell you about this part 🤢)So look, I'm overall a really great dog, and did I mention beautiful? 😍 If you think you have what it takes to make me happy, feel free to do the dang thing...ya know, fill out the adoption application at www.saintrescue.org, but you should know that all the other animals in your home must be fixed, I do need a fenced yard, and this rescue place only places dogs within 12 hours of Boise, Idaho. TTFN!
6/18/2018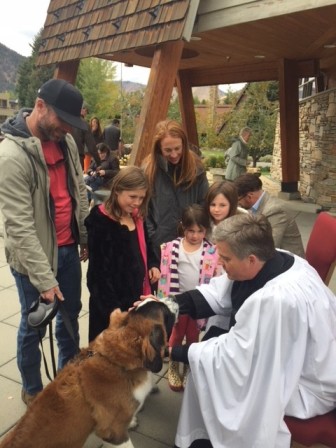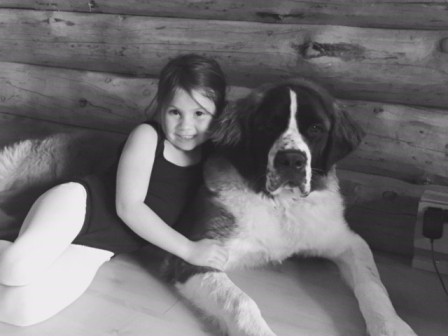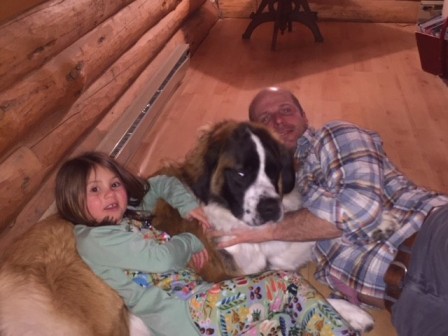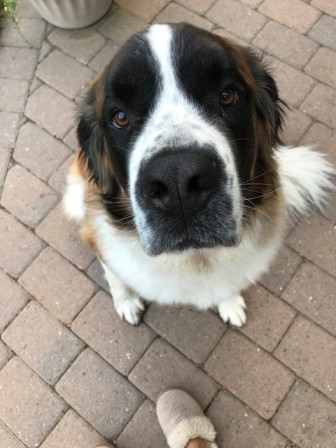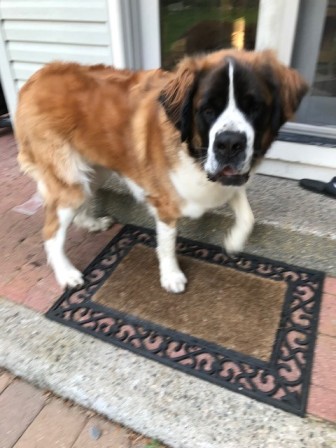 Chief: is a gorgeous 13 month old male Great Dane looking for his new home. He is dog friendly, people friendly, but really needs some obedience training. That is not optional and will be part of the adoption contract. He is energetic and loves to go for hikes. Chief is an absolute sweetheart and does fine in the house when left alone. If interested, please apply at www.saintrescue.org. All other animals in the home must be fixed. Fenced yard required. We adopt to within 12 hours of Boise, Idaho. 5/24/2018
Shyla: Meet Shyla. She is a gorgeous, mellow, incredibly sweet 6 year old Saint Bernard. Shyla is great with other dogs, will chase cats if they run. She knows basic commands, but could use a bit more training. She loves to lay on your feet just to be near you. She does fine when left alone during the day, but would love a companion dog to keep her company. Fenced yard would be great, all animals must be fixed. We adopt to within 12 hours of Boise. Apply at application. 5/18/2818
Scooby: is a 9-10 month old Great Dane. He is great with other dogs, and absolutely needs another bigger dog to seek comfort and guidance from in his new home. Scooby is very timid and shy and will need a patient family that will let him warm up and come to them on his own time. Smaller kids would not be a good fit as they can be loud and not understand about giving dogs like Scooby his space. Fenced yard required. All animals in the home must be fixed. We adopt to within 12 hours of Boise. Apply at application. 5/16/2818
Butch: Meet Butch! He is a gorgeous 2 1/2-3 year old Mastiff/Saint Bernard mix. He is great with kids and other bigger dogs (small dogs unknown). But absolutely positively NO CATS OR CHICKENS. Butch can be a little destructive if left alone and nothing to do. He has never been crated. Butch is a total sweetheart and pretty mellow (except when he sees cats and chickens). If interested, apply at application. We adopt to within 12 hours of Boise. All animals in the home must be fixed. 5/16/2818
Wilson: is an almost 1.5 year old Harlequin Great Dane. He is FULL of energy and really needs another big playful dog in his new home. Wilson is a really tall dog and weighs in at about 130 pounds currently. Wilson is a big love bug, does the typical Dane Lean, and will sit his butt on your lap if you let him. He is house trained, crate trained, is being neutered in the middle of April, fully vaccinated, and microchipped. Wilson's ideal home would have an active family that will take him out to do stuff, has another big playful dog, big fenced yard, and a family that will include him in their day to day. He will definitely need some obedience work, and he is a counter surfer. Wilson is a VERY BIG boy so older kids (probably 6 or older) would be best. He takes treats super gently! We adopt to within 12 hours of Boise, Idaho. Fenced yard required. All animals in the home must be fixed. Apply to adopt Wilson at application. 4/16/2818
Jasmine: is a nearly 3 year old Fawn Great Dane. She is on the petite and energetic side of the Dane spectrum. Jasmine would love an active home with another big doggie to play with. It's likely that she is too playful to have a small dog playmate. Jasmine has been known to chase cats, so a cat free home is best. She has grown up with children and does well with them, although older children are best as she may tip over a toddler. Jasmine is crate trained, but the crate is not necessary as she can be trusted to free roam without being destructive. If you're looking for a lovable Dane who would love to walk, jog, hike and play with you, Jasmine could be your girl! She is spayed, vaccinated, microchipped. Fenced yard required and all animals in the home must be fixed. We adopt out to within 12 hours of Boise, Idaho. Apply to adopt at application. 4/9/2818
Lilly Belle:MY NAME IS LILLY BELLE. I AM A PRINCESS AND AM READY TO BE TREATED LIKE ROYALTY! No really, you can feed me dog bones and fan me with palm leaves
👑 I am incredibly sweet and am told my eyes are mesmerizing. What do you think? I love to play and run crazy with the big dogs, not such a fan of the littles though. I do enjoy kids and they make good cuddlers! I should have a fenced yard to keep out the paparazzi
📸 I take great photos, but a girl just wants to sun bathe without fear of photos ending up in the press.
🗞 I do love my den (you humans call it a crate) and prefer it when you are gone. Apparently chewing things is not acceptable in the human world. Sigh. So picky
🙄 If you think you can give me the life I deserve, apply at application. I will only move within 12 hours of Boise and need to have all my animals friends spayed or neutered before I move in. 4/2/2818
Jackson: is a 10 year old Great Dane. He is very sweet, but gets grumpy with other dogs, so should be an only dog. He is good with kids, and is not super active. Jackson is house trained, crate trained, and a pretty mellow guy. Apply to adopt Jackson at application. 4/2/2818
BIGGS: is a 6 year old Walker Coonhound/Saint Bernard mix looking for a new family. He is an indoor dog, but loves the outdoors too. Great with kids, but is clumsy so older kids are better. Great with other dogs, but no kitties. He's a hound so he's a barker-bayer. He likes to let people know he's there. He's also a counter surfer (he's big, so just keep food off the counter and you will be fine). Biggs is neutered and house trained, and does fine when left alone at home. However, his current family said he has been known to pull food containers off the counter and chew/eat them. They have also baby proofed cabinets/drawers. Biggs is 120 pounds, and as a hound, if he catches a scent, he's gone, so a secure fence and gate is definitely needed. Biggs is a big lover and needs a patient family that will teach him not to jump on the counter and get in the trash. Apply to adopt Biggs at application. 3/2/2818
OSO: is approximately 3 years old, although he acts younger :) He is said to be a Saint Bernard/Golden Retriever...who knows though? He is a big, cuddly, fuzzy bear. He LOVES to play with other dogs and over the time we have gotten to know him, we have decided that is a must in his new home...another playful dog for him to romp with. He adores toys too and the squeakier the better! Oso also adores children and does fine with cats unless they run, then the chase is on (only for play...) Oso's perfect day would be rolling in the grass, tossing his toys around, playing chase, and then cuddling on the couch to watch a movie. Oh, if he could swim in there too that would be great. Oso can climb fences so a 6 foot or taller fence with no footholds is required. No chain link fences. Apply to adopt our cuddlebear today at application. 3/23/2016