Lucy:
Sweet Lucy, found as a stray and taken to a high kill shelter , things looked bleak. But kind strangers contacted Illinois Saint Bernard Rescue to step in and grab up this beauty. Unfortunately we had to shave her down due to the 100 plus ticks that were found on her. She has been bathed and has been enjoying her new foster home life. We found out that she was given away to a Farm after having a family. Lucy would do best in a home with older kids as she doesn't hear much of anything. She is quiet, house trained and good with everyone she meets! She is up to date on vaccines and altered. To make this sweet girl part of your family.
6/4/20181
Kloe: is a 3 year old spayed Saint. She gets along with other dogs and kids. Kloe is microchipped and UTD on vaccines. She is a friendly dog with a Saintly temperament.5/11/2018
Samson: I never thought or dreamed that I would find myself in a RESCUE. But an unfortunate thing happened to my owner and he passed away and I was left with no one to care for me and my pen mate. We were loved and cared for, and thought that we would be in this place forever. Now that we are with ISBR , we are seeing a new light of how things can be as house dogs. I am 9 years young and full of life. I'm a little more reserved but definitely love people and am good with other dogs. I am crate trained and house trained. I have been vetted and neutered as well as heartworms tested. Unfortunately I came up positive so we are working on treating that. I had some intestinal parasites but I've been treated for those , and starting to gain some much needed weight. 3/30/2018
Tucker: is a handsome 3 year old Saint Bernard/Great Dane mix, looking to find a fun, active family that will include him in their goings-on. He is great with kiddos and female dogs. No kitties or male dogs in the home please🙏 Tucker is house trained and crate trained, and LOVES to play so a home with another bigger female dog to keep up with him is desired, otherwise he may find other (not so great) ways to keep himself occupied. Fenced yard please, and all animals in the home must be fixed. We adopt to within 12 hours of Boise. 3/18/28188
Star: is my name, born to be, and shine bright is what my foster mom tells me. I've now traveled the city of Chicago being shown the sights by the best foster brother. We have been to hotels and beaches and dog parks galore,but now it's time to find a home of my own. I really am the best girl. I like dogs and kids, cats and car rides. I walk pretty good on a leash and will even do stairs or an elevator if asked. I'm house trained and mind my manners, though I do speak sometime before spoken to. Stars have things to say also. My previous owners loved me but when they retired I could not go to their new community with them. ISBR stepped in to make sure this Star never had dim her glow again. I will require some basic obedience training not because I'm bad but because I could use a refresher course. I'm spayed up to date on vaccines and on preventatives. Can I come be the Star in your life? Will you let me brighten your home forever? My adoption fee is $400. I am 4 years old and ready to hang my Star in one place forever. 3/28/2018
Erik:is a 16 month
old neutered male. Erik is good with most dogs, doesn't bother cats and loves kids. Erik needs someone to shower him with love and to work with his basic obedience training.
3/22/2018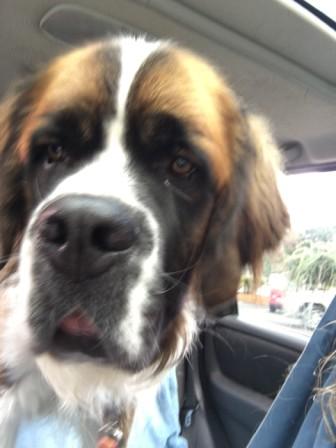 Harley: is a very sweet, easy going boy. he came into our program with Heidi, and would like to be adopted out with her. The adoption fee includes all shots, heart worm test, neutering, a Home Again microchip and one night free obedience class in the Reno, Sparks, Carson City and Tahoe areas. We also include an information packet and a large bag of dog food. Our adoption fee is $400.00 and we are located in Reno, NV.. 2/23/2018
Lola: and Puppies: NOW ACCEPTING APPLICATIONS. Now that both Mama Lola and all the puppies have been seen by a vet and were found to be healthy, we are ready to accept the onslaught of applications. Mama Lola and puppies will all be available in the middle/end of February. The puppies were born December 12, 2017. They are Boston Terrier/English Bulldog mixes. They have had their first vaccines on January 29, 2018, and will possibly have their second, depending on when they go home. They will be spayed/neutered, dewormed, and microchipped. Fenced yard required. NO underground fencing. Must have a schedule or plan that accommodates taking puppy out to potty frequently throughout the day. All other animals in the home must be fixed. We adopt to within 12 hours of Boise, Idaho and you must drive here to pick up your puppy. Here's how it will work: 1) Submit your adoption application. 2) We will review applications and contact those we feel are the best fit, 3) We will call your veterinarian to ensure your current animals are all fully vaccinated and spayed or neutered, and that you have taken care of past and present animals, 4) We will do a home check to check the home environment, fencing and gates, 5) We will finalize the adopters, 6) Come get your puppy. Please know, every time we post puppies, we get a TON of applications. It does take us time to review and process them all. Please be patient.2/20/2018